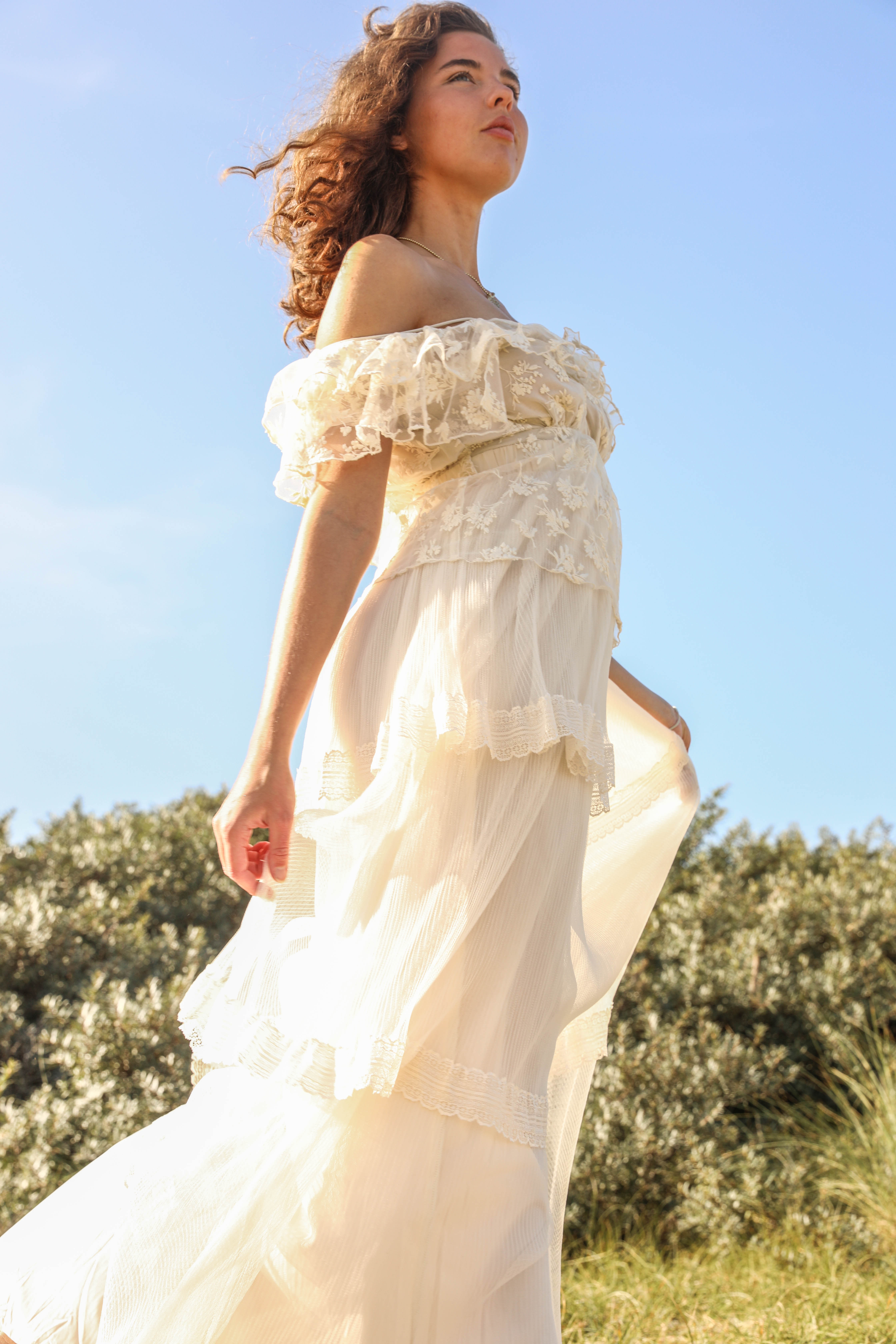 As we are evolving as human beings, we are exposed to new challenges and ways of living in society.


It is difficult to keep up with all the changes around us, and we might wonder how this impacts our organic being.
We are forced to adapt quickly and be very productive.
But if we don't know how to do that, we become over stressed and/or closed off from the signals of our body.


In my journey towards self-realization, I discovered the science of kundalini yoga.


This helped me overcome the most challenging periods of my life, and to transform the deep underlying pains into strengths from which I benefit and learn from every day.


I am still amazed of how powerfull and effective that this form of yoga activates the dormant life force energy in the lower energy centers and unites it with the higher mind to achieve greater clarity, creativity, joy, peace and wisdom.


And this why I created this program. I belief that everyone has the birth right to know how to use their innate kundalini power for health, love and happiness in alignment with the True Self.
What you learn by joining:
✧ Discover & start to work with the mystical forces
in your body
- By applying the ancient
yogic sciences
of awakening Kundalini Shakti.


✧ How to open your central channel by clearing the chakras, to let the Kundalini rise to the state of universal consciousness, to
embody the light of your soul.


✧ Recognize the conditioning and self-imposed limits that keep you small,
and break them through so you can
live free and fearless through the dance of life
.
Do you feel :


-Difficulty to deal with emotions, overstressed
-Unbalanced, easy to loose center
-Difficulty in following the guidance from your higher self
-A deep missing, a longing for a home you cannot find
-Blocked to step out of your comfort zone and grow
Do you want to:


-Develop a healthy relationship with your emotions
-Be able to manage your energy and self-control to stay centered
-Find ways to quickly and efficiently transform negativity, without bypassing it
-Feel inner peace and satisfaction, independently of the situation
-Loosen up your vital energy and increase will power
-Feel in harmony with your environment
-Recognize and embody your inner wisdom and true state of being
Yoga to Empower the Soul
YES is designed for beginning practicioners of kundalini yoga who are seeking for a deeper way of experiencing their spiritual essence in the human body,
and discover from within the very nature of existence.


The goal is to feel liberation and increased awareness,
as well as to embody this in daily life.


This creates a strong connection to our soul
and therefore our soul's work on this planet.
The Soul = the Infinite Self
The part of us that is ever present, never changes, and is immortal.
The more we identify with the body and the mind,
the less we allow the soul to shine through.


In some yoga traditions, the focus is enterily on strengthening the body structure for health, healing and longevity.


While others believe in denying all sensual stimulations, to only connect with the soul.


In Kundalini Yoga, we embrace our spiritual essence as who we truly are, and we honor our human nature as the sacred temple in which we can experience both ecstatic sensual pleasure as well as blissful deep stillness within the source of existence.
Benefits of Kundalini Yoga:


-Strengthen the nervous system
-Strengthen willpower
-Increase brain capacity
-Emotional balance & neutral mind
-Unleash creative potential
-Embrace what is and have trust
-Compassionate communication
-Inner guidance, wise choices
-Pure joy & protection from negativity
-Turn karma into dharma
Techniques Used:

Asana
: body posture
Bandha
: body energy locks
Kriya
: Series of exercises to transcend the Self
Repetition
of the movement to alter subconscious patterns
Specific timing
for an exercise or meditation


Meditation:
quieting the mind
- using tools such as:
Mudra:
hand posture
Visualization:
use imagination to move energy
Drishti:
eye focus
Pranayama:
breath/ energy control
Mantra:
vocal or mental reciting of consciousness altering vibrations
What you'll receive when joining 'YES
'


1) Introduction to Kundalini Yoga and the fundamentals to start
2) 10 complete pre-recorded* classes with Pranayama*² - Kriya*³ - Meditation
3) 5 Live coaching calls with Q&A
4) Unlimited access to the course material
5) Lifetime membership to the community facebook group
*To guarantee high quality online experience
BONUS

Prosperity Meditation


Tantric Circular Breathing and Kundalini Yoga to clear the Chakras workshop & e-book


50% Discount voucher for a private session of choice, see:
What is inside this program:


Breathwork:
breath awareness, increase aerobic capacity & lung efficiency, act from a calm heart, boost immune system, breath energizer, nadi cleansing, conquer self-animosity, balance & open the channels


Kriyas:
spinal energy, foundation for infinity, lungs magnetic field & deep meditation, disease resistance, inner sun activation, navel point strengthening, prana/apana balance, magnetic field & heart center , throat activation, pituitary & pineal gland activation, awakening the 10 bodies


Meditations:
connect to inner voice & guidance system, liberate the soul, project & protect from the heart, knowing the field, releasing old habit patterns & memories, rejuvenate, merging in universal prana, expand knowledge & intuition, brining the soul & destiny present
Not sure if this program is for you?


> New to yoga -- This program is suitable for beginners.
> Not flexible -- That is not the goal of this yoga. Do the exercises the best you can and improve with practice
> No spiritual background -- Learn by experiencing it; feel it
> Not strong -- Kundalini yoga is an effective and safe way to increase strength from deep within.
> Yoga is not for me -- It is not about being a yogi, it is about bringing your soul to the surface and live your life with more vital energy, inner wisdom and sense of true self.
FAQ
How long will this program take?
10 weeks = 2 months and 2 weeks


When are the coaching calls?
Monday evening, 8PM CET


Will I get more information about kundalini yoga?
YES Kundalini fundamentals!


Where will I find this course?
https://innerpeacealchemy.teachable.com/


Will I have continuous access?
Yes, rewatch any class, any time.